Lefkas Soul Retreat - Remembering Our Soul Connection!
28 September - 2 October 2023
Inside every person is a heart-inspiring story waiting to be told and heard.
Our journey has been anything but ordinary.
Who are we? Why are we here? And what makes us the best at what we do?
Is there more to be discovered? What will your legacy be?
The Lefkas Soul Retreat has been designed to nudge you find the answers to these questions in the birth place of…….
Pamper your body, heart & soul from the beautiful hills of Vasiliki, Greece!
From relaxing walks to guided meditations, from making new friends to expressing your artistic skills, we have a unique retreat program curated specifically for you to enjoy and remember. In the company of like-minded seekers, we will guide you through a series of inner reflections, expressive exercises and outdoor ceremonies, to experience the joy of going inwards to embrace your creativity and inner wisdom.
What to expect from the Lefkas Soul Retreat
This specially curated holistic retreat is perfect for you if you are seeking a soothing sanctuary away from home and work surrounded by breathtaking nature.
Imagine spending time in the company of like-minded seekers in a rustic yet luxurious accommodation with beautiful sceneries all around.
In parallel, with the guidance of engaging and experienced facilitators, you will indulge in a series of
creative, contemplative exercises and sessions to deepen your soulful connection
for inner-clarity-and-comfort.
No matter where you are in life, the Lefkas Soul retreat can be the ideal occasion to honour your achievements, define new goals and personal legacies to share with the world.
Your Retreat Facilitators
A multicultural trio with years of experience in heart & soul coaching
Sheela Jaganathan
Regression Therapist
Malaysia | Germany

Moderator for the the Inner Journeying workshops. Intuitive, creative & always striving for the highest good.
Lucy Jordan
Artist & Healer
England | Greece

Teacher & Guide for the Art Class and evening ceremonies. Inventive, colourful artist with ethereal painting skills.
Edwige
Mindset Coach
Belgium | Greece

Facilitator for mindset coaching classes. Observant, engaging and inspires self-discovery through focused inquiries.
The Location
The Lefkas Soul Retreat has been designed with beauty and comfort in mind.
We offer you a soothing sanctuary away from home and workplace to rejuvenate and self-indulge. Indeed the Lefkas Tower Villas reflect a dimension of uniqueness with its spectacular architecture and meditative views. The Villas are located about 8-min car ride from the beach town of Vasiliki, a piece of paradise in itself on the island of Lefkas, Greece.

The Programme
The holistic retreat programme has been curated to inspire the body, mind and soul equally.
During the retreat, participants will attend daily 2-hour morning workshop on Inner Journeying to explore and understand the workings of their subconscious mind. In the afternoon, there will be classes on artwork or mindset coaching sessions to tease and inspire the mind, followed by enough free time for you to relax by the pool, or just do whatever you fancy. After a sumptuous dinner, there will be special evening programs including a fire ritual and …. on the last evening of the retreat.

The Inclusions:
Programme Booklet
Arrival pick-up from airport
Inner Journeying Workshops with Sheela
Art Class with Lucy
Mindset Inquiry Exercises with Edwige
Evening ceremonies
Choice of Single/Twin/Basic boarding in luxurious accomodation
Healthy Greek-style meals in the Villas - 4x Breakfasts, 3x Lunch, 4x Dinner
Refreshments - Spring Water, Tea, Coffee, Nuts, Fruits
Internet access
Outdoor pool


NOT INCLUDED IN THE PACKAGE:
Air Fare
Taxi rides
Meals at restaurants
Tips

Pre-retreat Zoom Call: Sep 2023
Check-in date: 28 Sep 2023
Retreat start: 4pm on 28 Sep
Checkout date: October 2,, 2023 at 12 noon


Rooming Options:
Single ▫️ 3 rooms available ▫️ EUR 1300 p.p.
Double ▫️ 3 rooms available ▫️ EUR 1100 p.p.
Couch ▫️ 3 rooms available ▫️ EUR 999 p.p
Allocation of room is on first-come-first-serve basis upon registration.

Early bird price: for bookings done by June 30, 2023 - 10% off
Heart of the Lefkas Soul Retreat
The Lefkas Soul Retreat has been designed to help you focus on your emotional and spiritual evolution.


What you will gain from this retreat:
A beautiful luxurious accommodation to relax
spend time in nature sun and sea
Experiential workshop on Inner Journeying and self empowerment
Guidance Card Session for clarity deep self awareness
Art classes for creative healing
Evening entertainment
Rituals
healthy Meals
mediterranean serenity
plenty of time to do your own thing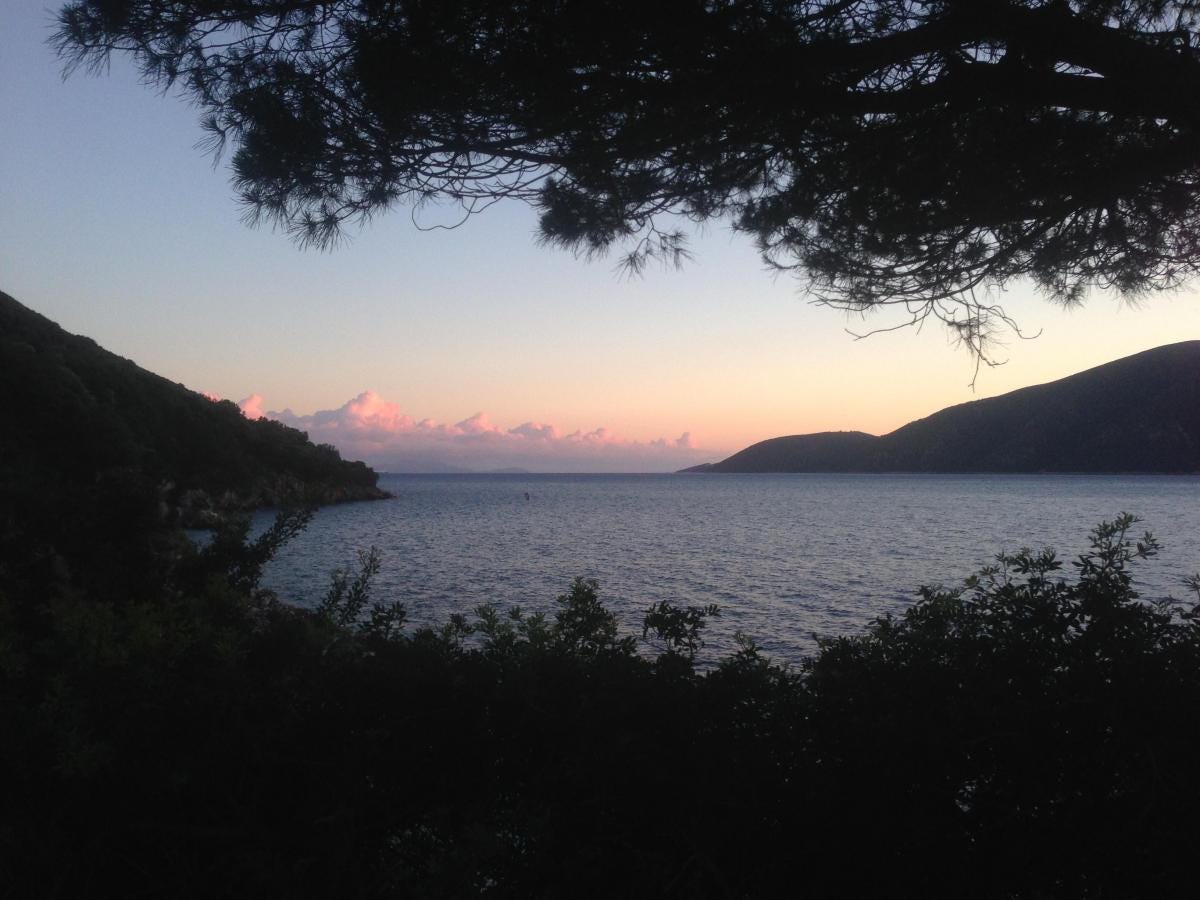 All rights reserved@Sheela Jaganathan 2023
Photos credit to The Lefkas Tower Villas